Lennox Central Air Conditioners

Economical, environmentally responsible, energy-efficient, quiet, and cool as can be, Lennox air conditioning units come stamped with the ENERGY STAR® seal of approval, as well as South Shore Heating & Cooling's highest possible recommendation. As a Dave Lennox Premier Dealer™, we install a wide variety of Lennox makes and models from the company's Signature®, Elite® and Merit® series. Each offers exclusive features that will help transform your home into an oasis of cool comfort.
For the perfect combination of precision comfort and cost-saving efficiency, South Shore Heating & Cooling recommends the Lennox XC25 Air Conditioner from the Dave Lennox Signature® Collection.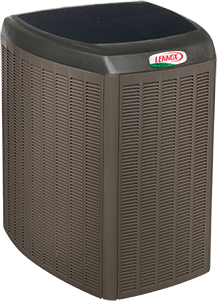 Here are some of the top features of the Lennox XC25:
Precise Comfort® technology maintains consistent temperature
SEER rating of up to 26 can save customer hundreds of dollars per year
Installed with iComfort Wi-Fi® Thermostat
Compressor can adjust output to any level between 35 percent and 100 percent
SilentComfort™ technology makes XC25 up to 50 percent quieter than standard A/C.
To find out more, watch the video on this page and contact us at 508-398-6901 for your free central air conditioning evaluation.